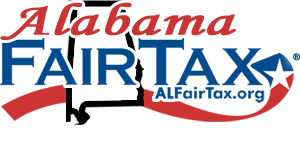 02/21/2016
We need America's Big Solution - The FAIRtax! Please accept our Membership challenge and convince ten people to become members. Then convince each of them to sign up ten more. Help us keep up the momentum with our membership drive. ...
06/22/2017
FairTaxers! It's time for our next meeting! Date: June 22, 2017 Place: Zeriss Realty, LLC 2225 Drake Avenue ...
07/11/2014
The new grassroots organization is off to a running start. The telephonic leadership meeting was conducted tonight from 8 pm - 9:20 pm CDT with about 30 attendees. An update on all the committee activity really made us excited about...
06/15/2014
On June 14, 2014, the national organization Americans for Fair Taxation (AFFT) passed the reigns of command over to be managed by a much more expansive grassroots organization. Thirty two elected delegates from 20 states met in Houston,TX,...
02/25/2014