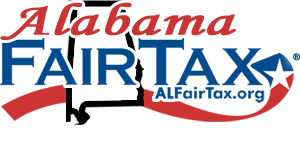 08/12/2021
Our monthly meetings are currently unscheduled. Restarting information wil be posted here. Best regards, Mary Lynn and Chuck Bailey Alabama FairTax irlaserman@sprynet.com (2560 479-4350 (cell) www.alfairtax.org...
07/11/2014
The new grassroots organization is off to a running start. The telephonic leadership meeting was conducted tonight from 8 pm - 9:20 pm CDT with about 30 attendees. An update on all the committee activity really made us excited about...
06/15/2014
On June 14, 2014, the national organization Americans for Fair Taxation (AFFT) passed the reigns of command over to be managed by a much more expansive grassroots organization. Thirty two elected delegates from 20 states met in Houston,TX,...
02/25/2014