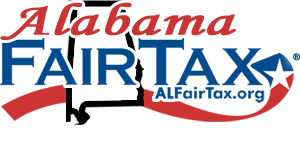 April 26, 2018: Huntsville FairTax Monthly Meeting
04/26/2018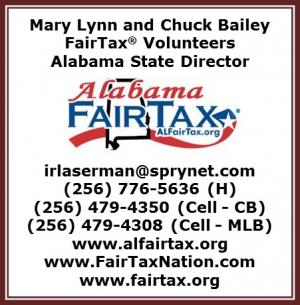 Reminder of the date, place and time for this month's meeting.
Date: April 26, 2018
Place: Zeriss Realty, LLC
2225 Drake Avenue
Suite 14 [near Huntsville
Senior Center, across street
from Fire Station No. (6)]
Huntsville, AL 35805
Time: 6pm
Our Speaker this month is Rep. Ritchie Whorton, Alabama House District 22. We will hear his take on the 2018 legislative session. He is a friend of FAIRtax and the Alabama Economic Freedom Act (AEFA), so I hope everyone will attend and let him know we appreciate his support.
We will update the national strategy for marching on with demands to enact the FAIRtax, and also where we stand regarding rate reconciliation and bill clean up for the AEFA. We need your help if enactment of both these bill is to ever be attained! One big step would be to join us at Member.fairtax.org and take advantage of the national networking capabilities afforded by that site.
If we don't do it, no one will, so come out and join the fray to replace the recent tax tinkering with real tax reform. We cannot allow our congress critters to think that we accept a quarter of the tax-reform-loaf. If we don't keep the heat on at this point, it will be another 20-to-30 years before before the congress is forced to deal with the income tax corruption again. Now is the time to Pass the FAIRtax!
See you at the meeting! Bring friends!
Best regards,
Mary Lynn and Chuck Bailey
FairTax Volunteers
Alabama State Director
irlaserman@sprynet.com
256-776-5636 (H)
256-479-4308 (C-MLB)
256-479-4350 (C-CB)
www.alfairtax.org
member.fairtax.org
www.fairtax.org
www.fairtaxnation.com