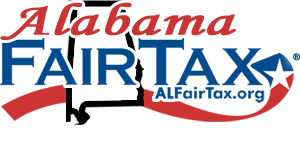 FairTax Information
Americans for Fair Taxation
Rob Woodall (R-GA), the sponsor of HR 25, discusses upcoming Ways and Means vote
Americans For Fair Taxation® (www.FairTax.org) is preparing for a vote before the Committee on Ways and Means on the FairTax® Plan.
Congressman Rob Woodall (R-GA), the sponsor of HR 25, "The FairTax Act of 2013", shared with us how this historic vote is progressing in the halls of Congress.
I invite you to listen to his analysis and I hope that you are as energized as I am by what he had to say.

This vote will represent the first time ever that Congress has voted on the FairTax.
From: Cindy Canevaro
FairTax.org Executive Director
http://rec001.freeconferencecalling.com/mp3/1161394/136995/LA3977_11192013180354277_1054583.mp3
Rep. Jim Bridenstine (OK-01), a FairTax proponent and cosponsor, discusses Repeal 16 with Gov. Mike Huckabee
Rep. Jim Bridenstine (OK-01), a FairTax proponent and cosponsor, talks with Gov. Mike Huckabee about the parallel "Repeal 16" effort to repeal the 16th Amendment in support of enacting the FairTax.
http://www.youtube.com/watch?v=AonkqcE0TvY&feature=youtu.be
Powerful FairTax Video Wins FairTax.org 2009 YouTube Contest
His name is Paul Wizikowski and--wow!--does he know how to make a FairTax video. Paul's an Oklahoma-based FairTax grassroots activist and his winning entry brilliantly answers our challenge question, "What the FairTax would mean to you." As the top video in our contest, Paul's work was shown to thousands at both "Save the Nation" FairTax rallies for Tax Day 2009.
See the winning video an five others done by Paul to explain the FairTax.
http://www.fairtax.org/site/PageServer?pagename=grassroots_lunch_videos