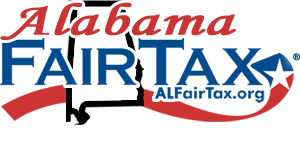 Under the Good Jobs-Report Hood
07/05/2014
Larry Kudlow | Jul 05, 2014
Good news for the American worker: Employment in June surged 288,000, with a 262,000 gain in the private sector, easily beating the consensus forecast of 215,000 new payrolls. This marks the fifth consecutive monthly increase of 200,000 or more jobs, the best five-month stretch since early 2006. As for the unemployment rate, it dropped from 6.3 to 6.1 percent.
Stocks surged on the news, with the Dow closing above 17,000 for a record high.
And the good news doesn't end there: The small-business household survey gained a big 407,000 while the number of unemployed fell by 325,000. These job gains were spread wide across the economy, as the diffusion index jumped from 62.9 to 64.8 percent. And although lower-paying retailers counted for a big 40,000 jump, higher-paying professional and business services increased 67,000.
But there were some important glitches in this good-news report.
For one, worker wages remained soft, rising only 2 percent over the past 12 months. And total hours worked are 2.1 percent ahead of a year ago, suggesting that overall income and nominal GDP are growing at a relatively slow 4-percent rate.
Meanwhile, the U6 unemployment rate, which includes part-time workers who want better full-time jobs or folks who have given up, dropped only slightly to 12.1 percent. That's still a historically high rate. And the labor-force participation rate was unchanged at 62.8 percent, a 30-year low.
Wall Street Journal editor Phil Izzo makes a disconcerting point: .....
Read more here. http://finance.townhall.com/columnists/larrykudlow/2014/07/05/under-the-good-jobsreport-hood-n1858952/page/full